Finland-based attachment specialist Allu is preparing to show its processors and transformers at this year's Bauma China, the largest construction fair in Asia with more than 300,000 sq m (3.2 million sq ft).
The company's Transformer series will be a significant part of the its offering at the show. It comprises an excavator/ loader/ tractor mounted processing bucket which screens, pulverises, aerates, blends, mixes, separates, crushes, feeds and loads materials.
This results in the feed material being effectively transformed into highly valuable products, making any business more efficient, and more profitable.
Catering for applications of all sizes, and capable of processing any material that can be screened and sorted, Allu Transformers include the compact DL and D Series as well as the truly massive M and G Series. All are designed to transform the way in which material handling and processing businesses can improve their efficiency and profitability. The latter have proved themselves on truly massive quarrying and surface mining applications throughout the world, being designed for use by excavators up to 300 t.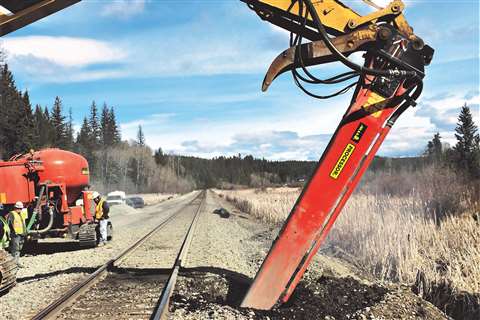 Also featuring will be the Allu Processor. This is a hydraulic power mixer attachment which converts any excavator into a powerful and versatile mixing tool capable of penetrating and effectively mixing a variety of difficult materials. Such materials suited for the attachment range from clay, silt, peat, sludge and sediment, to dredged material and contaminated soil.
Working to a depth of 3 m (10 ft), and with a weight of 2,095 kg (4,618 lb), the Processor 300 HD is designed to be durable. It is made from wear resistant steel, with a stem engineered to be strong, streamlined and lightweight. Fitted to, and powered by the excavator's hydraulic system, and benefitting from its ability to reach difficult or soft areas, Allu said the Processor 300 HD can mix materials everywhere the excavator goes.
Bauma China takes place in Shanghai from November 27 to 30.